Water Slide Rentals

"Water Slide Rentals AZ" first opened in the summer of 2010 under the name "water slides Phoenix". We offer 40 ft water slide rentals for adults, Adult slip and slide rentals, Obstacle course water slide rentals, Big water slide inflatable rentals, dunk tank rentals, toddler water slide rentals, giant water slides for adults, Event water slide rentals and all other water slides for rent.

What started out as a small family owned business of 2 water slides has grown to one of the Largest Water slide rental companies in Phoenix, Arizona. Now we have over 40 different water slides for rent in Phoenix, Chandler, Gilbert, Scottsdale, Peoria, Tempe, Mesa and surrounding areas. If you are looking for waterslides to rent or Water slide rentals near me in Arizona, We offer 40ft water slide rentals also called giant water slides for adults.

You will love our Adult bounce house rentals called Adult water slide rentals and Adult waterslide bounce house rentals. Get a Water slide bounce house or water bounce house for adults by booking online. If you get a huge inflatable water slide for adults call us and ask for a free snow cone machine! All huge water slide inflatable are safe for teens, kids and Adults.

inflatable water slides for adults rental in Arizona are very popular in the summer. Children love sliding on a big water slide inflatable or water slide bounce house. Looking for inflatable water slide rentals for adults near me? If it is an adult party try a adult slip and slide rental or big water slide inflatable. We offer the best water slide bounce house for adults.
40 ft water slide rental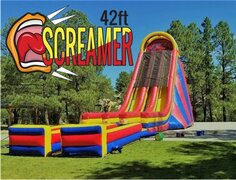 40ft Tsunami water slide rental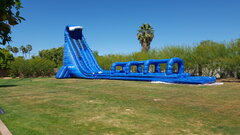 The Screamer 40ft dry slide rental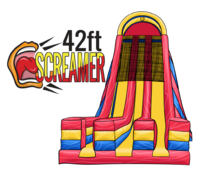 36ft Extreme lava water slide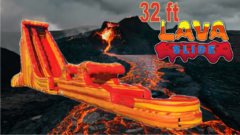 32 ft tall double lane Log Extreme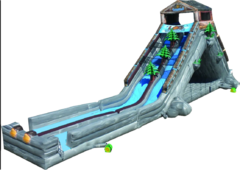 32 Ft Sky Line - Double lane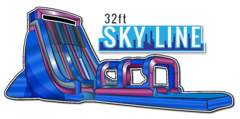 27 Ft tall Patriot - Double lane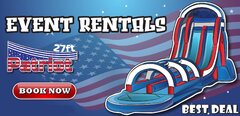 27 Ft tall Purple Tropical - Single lane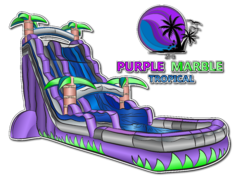 27 ft tall Lava Slide - Single lane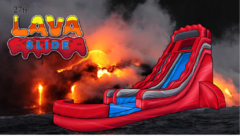 24 Ft tall Tropical - Double lane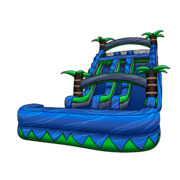 22 Ft Arctic slide - Single lane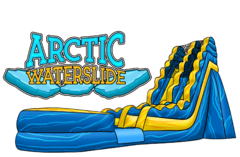 22Ft Grey Volcano - Single lane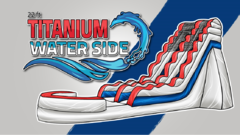 21 Ft tall Target wet slide - Single lane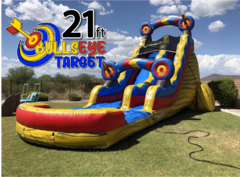 20' ft Turbo Helix Water Slide combo - double lane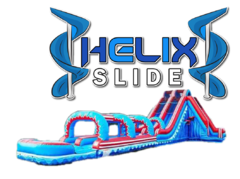 20 Ft tall Patriot with slip n slide - Single lane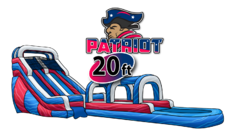 20 Ft tall Patriot water slide - Single lane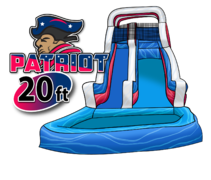 20ft dolphins double lane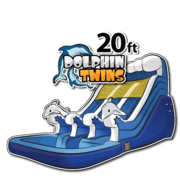 20ft Tropical Oasis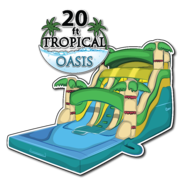 20ft inflatable girl water slide rental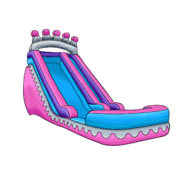 18ft tropical - single lane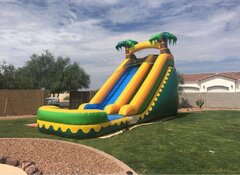 16ft tropical -single lane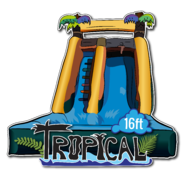 16ft dolphines - single lane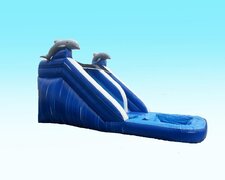 16ft princess water slide - single lane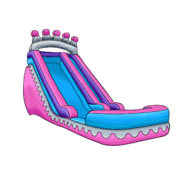 14ft cloud - single lane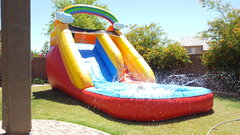 dunk tank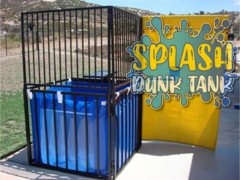 Toddler 16 ft Under the sea water slide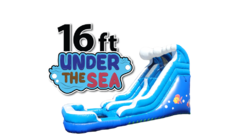 Patriot slip and slide - Double lane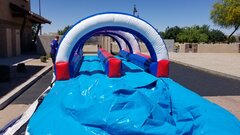 The Screamer 40ft water slide rental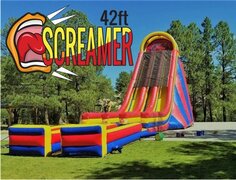 24 ft Tropical blue marble - double lane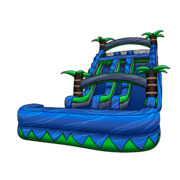 Water hose