Header is a span H1 style
Obstacle Course Phoenix
We carry the obstacle course Phoenix customers can't get enough of! Welcome to the wild, thrilling, and absolutely unforgettable world of Water Slide Rentals AZ! For those daring souls seeking a real challenge, we offer the most exciting obstacle course rental Phoenix AZ can provide. Whether you're helping plan a school field day, running a summer camp, or in charge of the entertainment for your next family reunion, we've got you covered.
These captivating courses are not your run-of-the-mill inflatables. They're the bold centerpiece of any celebration looking to add a splash of adventure and a dash of friendly competition. From bustling birthday bashes to community carnivals, school fairs, and corporate team-building events, we carry the obstacle course Phoenix can't throw parties without. Hop, skip, climb, crawl, and slide your way through fun-filled challenges, turning your party into an adrenaline-fueled festival in Phoenix, Arizona!
We make scheduling an exciting obstacle course rental in Phoenix AZ easy and straightforward with our online booking system. Just browse our inventory, select your date, add items to your cart, and check out. Steer your celebrations towards unforgettable fun with the best obstacle course Phoenix has ever seen. Get ready to race through laughter, cheer, and unforgettable memories with our obstacle course rentals. With Water Slide Rentals AZ, you're not just planning a party; you're setting the stage for an epic adventure.

The Obstacle Course Rental Phoenix AZ Uses For All Their Events
Are you ready for the obstacle course rental Phoenix, AZ is buzzing with excitement about? Water Slide Rentals AZ is ready to turbocharge your party with our top-tier obstacle course rentals. We're not just about water slides; we're the kings and queens of fun, no matter the terrain! Host an electrifying summer bash, with laughter filling the air as guests of all ages pit themselves against our challenging obstacle courses. They're not just inflatables; they're a contest, a battle of speed, agility, and sheer will. We're the best inflatable obstacle course rental Phoenix AZ uses for all its events because we deliver safe and entertaining options for all ages and causes of celebration! As your all-inclusive event equipment provider, we have everything you need to keep your guests entertained and comfortable, including event furniture, concessions, inflatables, and the party rentals Phoenix depends on for every occasion.
Whether you're hosting a birthday party or a community fundraiser, book the obstacle course rental Phoenix AZ depends on to kick the fun up a notch without breaking the bank. The anticipation, the cheering, the laughter - they all combine to make your event unforgettable. With our team of party experts, you're not just adding another attraction to your event, you're giving it the edge of excitement, competition, and unbounded fun. So, step up your party game with Water Slide Rentals AZ and create memories that will last a lifetime!

How To Book The Rental Obstacle Course Phoenix AZ Knows and Loves
Ready to leap into action with the rental obstacle course Phoenix AZ can't get enough of? Water Slide Rentals AZ is here to turn your party planning from a maze to an easy-peasy course! We're not only about slip-sliding fun or wild mechanical bulls. Our top-notch obstacle courses are a thrilling addition to any gathering, and they're making a splash too!
Secure the inflatable obstacle course Phoenix AZ party-goers love using our convenient online booking system or by giving our team a call at (623) 439-5787. Our ingenious rental system is designed to make it easy to get the rental obstacle course Phoenix AZ event planners, businesses, schools, churches, and parents love. Just browse our available inventory, make the best selection for your specific event and guest list, and check out in a few easy clicks.
Booking the most fun-filled Phoenix Arizona obstacle course rentals is now as easy as a leap over a stepping stone. Simply use our online system or give us a ring to get started on the reservation process today. With Water Slide Rentals AZ, you're not just renting an obstacle course; you're booking an adrenaline-pumping, unforgettable experience for your guests.
25ft Toddler obstacle course - double lane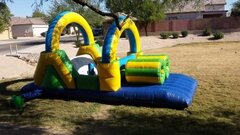 30ft junior obstacle course - single lane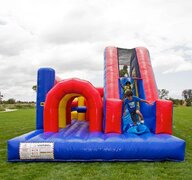 30ft modular obstacle course - double lane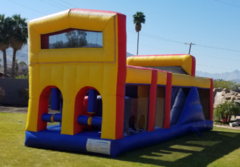 40ft Racer obstacle course - double lane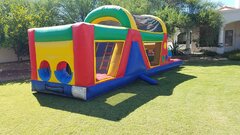 50ft Hero inflatable obstacle course rental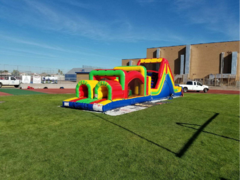 63ft Triple Threat obstacle course - triple lane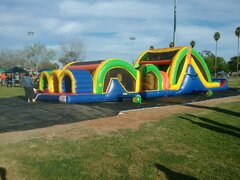 140ft Warrior obstacle course - double lane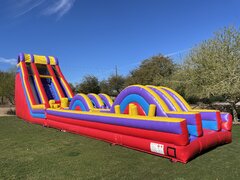 HOA insurance add on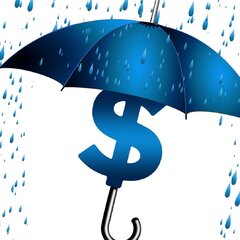 We Deliver Our Phoenix AZ Obstacle Course Options Anytime and Anywhere!
Check out the Phoenix AZ obstacle course selections our customers can't stop talking about by booking with our team today! We offer competitive and budget-friendly pricing options and an incredible selection of inflatable party rental options. We also cater to a wide service area in the Phoenix metro area. When it comes to customer service, we always go the extra mile to ensure timely deliveries, flexible scheduling, and responsive problem resolution.
We offer delivery of our Phoenix AZ obstacle course rental to the 85003, 85004, 85006, 85007, 85008, 85009, 85012, 85013, 85014, 85015, 85016, 85017, 85018, 85019, 85020, 85021, 85022, 85023, 85024, 85027, 85028, 85029, 85031, 85032, 85033, 85034, 85035, 85037, 85040, 85041, 85042, 85043, 85044, 85045, 85048, 85050, 85051, 85053, 85054, 85083, 85085, 85086, 85087, 85226, 85251, 85253, 85254, 85255, 85281, 85282, 85283, 85301, 85302, 85304, 85305, 85306, 85307, 85308, 85310, 85331, 85339, 85340, 85353, 85383, and 85392 zip codes in Maricopa County. Get in touch with us if you don't see your zip code or city listed, as adjustments can usually be made to suit your project and budget! You don't have to spend hours searching the web for "obstacle course rental near Phoenix AZ" when you can come straight to Water Slide Rentals AZ!
Delivering the obstacle course rentals our customers can rely on is one of our company's primary goals, and we consistently strive to help support your events, parties, and budget in a time-sensitive and convenient way. Let our team handle the delivery and assembly so you can focus on the event. We regularly partner with other local businesses, churches, the Phoenix Union High School District, the Phoenix Elementary School District, organizations, and neighborhoods to ensure our communities stay bouncing with fun! In fact, we even deliver to some of our beautiful public parks, like Encanto Park or Margaret T. Hance Park, keeping these event spaces lively and fun. If you are planning an event in one of our beautiful public parks and would like to have access to electricity to keep the party going all day long, be sure to add a generator to your order.
Our Service Area
If your project site is outside our normal service area, just let us know! We do deliver even farther out, and special accommodations can usually be made to suit your project.
NOTE: Extra fees may vary depending on how far you are outside our service area.
Hear What our Customers are Saying About the Best Obstacle Course in Phoenix
We're beyond excited to provide the best obstacle course in Phoenix! No matter whether you're stuck and need an obstacle course delivered ASAP or are in the early stages of planning your big event, our team is available to answer any questions, make suggestions, and help guide you through the process from start to finish. We cherish the opportunity to build lasting customer relationships with our amazing clientele and are proud to earn repeat business from local businesses, school districts, and individuals. Take a look at some of the positive feedback we've received from customers who have rented our obstacle course in Phoenix and book online today!
What Customers are Saying
"After comparing companies and prices, we rented the course from them last year and again this past February. It was an easy process both times!"
-Sadee M.
The kids absolutely loved the obstacle course, and it was the hit of our event. Delivery guys were on time and courteous. Will be renting again!"
-Jim K.
"Tried a few but this is best for all kinds of events if you're looking for Water slides, bounce houses, mechanical rides and Inflatables rental in AZ. Excellent excellent work!"
-Saurabh P.
Previous
Next