Party Rentals Phoenix
Water Slide Rentals has the best party rentals Phoenix has to offer! Party enthusiasts and splash adventurers, get ready to dive into the world of unbounded fun with the unbeatable selections from Water Slide Rentals AZ, your trusty companion for all things festive and inflatable fun. Our website is your treasure map leading to a cascade of exhilaration and the best place to find the party supplies Phoenix AZ kids and parents can't stop raving about. You'll find a trove of inflatable aquatic wonderlands ready to grace your backyard, public park, or corporate event and transform it into the ultimate splash zone.
Water Slide Rentals AZ doesn't just deliver the party rentals Phoenix, Arizona, and surrounding areas need; we're the sunshine state's crown jewel of wet and wild fun! We specialize in bringing the thrill of the water park straight to your doorstep, offering a fantastic range of top-quality, clean, and safe slides and rentals that will wow both children and adults. We don't just deliver; we create unforgettable memories. Our service, just like enjoying a water slide, is smooth, seamless, and filled with fun. It's our pleasure to take care of all the logistics, from delivery to setup, so you can focus on what's essential: soaking up the fun and making a splash with your guests!
You're not just renting event equipment from us; you're getting the party rentals Phoenix depends on to take events to the next level. We're passionate about parties, understanding that every event is unique and needs a special touch. That's why we offer various equipment and rentals, from towering giant slides for the daredevils to concession machines, wedding rentals, interactive games, and more. We assure you no one is left out at a Water Slide Rentals AZ party!

Dive into our vibrant website today and explore the rip-roaring range of options. Click, choose, book, and let us handle the rest. The best part? We offer the most competitive rates in the business for party rentals Phoenix chooses first. We believe that incredible fun should come without breaking the bank. Join the Water Slide Rentals AZ family today, where the sun always shines and the water sparkles. Because every party deserves to make a splash!
Why You Should Choose The Classic Party Rentals Phoenix AZ Can't Get Enough Of For Your Upcoming Event
Are you seeking the classic party rentals Phoenix AZ customers remember from their childhood? Are you thirsty for some sizzling, sparkling fun that will knock the flip-flops off your guests? Well, dive right in because Water Slide Rentals AZ is here to quench your thirst for the ultimate party! Why should you choose us? We could tell you it's our premier collection of thrilling equipment and inflatables that'll leave your guests as excited as possible. We could even mention our dazzling customer service, where your satisfaction is our primary mission. But the real magic? We make a splash in more ways than one.
At Water Slide Rentals AZ, we've got more than just the classic party rentals Phoenix AZ has come to know and love; we've got the perfect blend of safety, service, and variety. Our rentals are meticulously maintained, offering a fun and safe adventure for kids and adults alike. We take pride in delivering clean, durable, and high-quality equipment that will transform your party into an unforgettable celebration. We partner with industry-leading manufacturers to ensure each of our rentals is in tip-top shape for every occasion. As a fully licensed and insured company, safety is always our top priority.
But wait, there's more! We don't just deliver the best party supplies Phoenix AZ has seen; we deliver experiences. Our customer service ensures you stay afloat with stress-free delivery, setup, and pick-up. Choosing our locally-owned and operated team means choosing an experience as unforgettable as that first splash on a hot summer day. With our competitive rates and unwavering dedication to delivering unparalleled fun, you'll see why we're the top choice for party lovers across Arizona. So come on, make a wave with Water Slide Rentals AZ. We don't just create parties; we create moments that ripple through time, creating smiles, laughter, and memories that last a lifetime.
Use Our Phoenix Party Rentals to Host Exciting Events of All Kinds!
Use our high-quality Phoenix party rentals to take your upcoming event to the next level. Looking for the perfect party partner to make your soiree sizzle with excitement? Look no further than our cost-effective and entertaining rentals!
Our top-tier, durable party supplies are maintained with the utmost care, ensuring a rip-roaring ride that's not only exhilarating but safe as well. Whether you're hosting a backyard birthday celebration or a full-scale community festival, we have the selections for you! We deliver rentals for a wide range of events, including weddings, birthday parties, fundraisers, corporate events, church events, backyard BBQs, community gatherings, school field days, graduation celebrations, baby showers, and more. We have all the epic Phoenix party rental needs, including water slide rentals in Phoenix, mechanical rides, obstacle courses, wedding rentals, rock walls, tents, tables, chairs, and more! We're your number-one choice for Phoenix, Arizona, party rentals of all varieties for all your special occasions.
The Water Slide Rentals AZ experience doesn't stop at simply delivering the best in Phoenix party rentals. We're with you through every special memory and fit of laughter, taking care of delivery, setup, and pick-up. Your job? Have a blast!
A Wide Selection of Party Supplies in Phoenix Arizona
If you're looking for the #1 party supplies in Phoenix Arizona, you're in the right place! Our inventory collection is like a rainbow after a refreshing summer rain, full of vibrant options to make every event a hit. We offer options for everyone, from kids to parents, churches, corporate events, or even the bachelorette party supplies Phoenix brides-to-be look for on their big night out.
Hosting a party for the little ones? We've got the kids party rentals Phoenix parents trust! Any customer can rent our 25ft toddler obstacle course! 14 feet tall, inflatable, and covered with our gentle, child-friendly slides, these delightful little obstacle courses offer the perfect balance of fun and safety, turning any kiddie party into a bash of laughter and delight. These little inflatables are available for rent starting at just $270.
Want to create a rodeo in your backyard? Our mechanical bulls speak for themselves and show why we're the best party supply rentals Phoenix has seen! Mechanical Bulls are sure to transport you to a high-action, fun-filled western getaway. We have a huge bull and a small bull for rent. Each bull in our collection adds a special touch to your event, promising to wow your guests and create unforgettable memories, and they're available for rent for just $850.
But our variety doesn't stop there! We even offer combo options—tents, tables, chairs, wedding rentals, and more—for those looking to supercharge their party. Dive into our website today and explore our sea of options. Our easy-to-use platform makes booking as breezy as a cool summer's day. With our competitive pricing, we offer cheap party rentals in Phoenix that don't sacrifice quality for cost. Your dream party is just a click away. We've got the best party supplies in Phoenix, AZ, so let the fun begin. Make a splash with us because variety is indeed the spice of life (and parties)!
Order-by-Date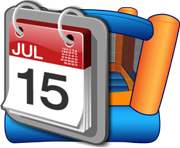 Water Slide Rentals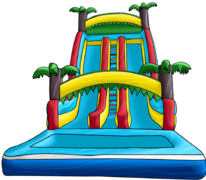 Water Slide Bounce House Rentals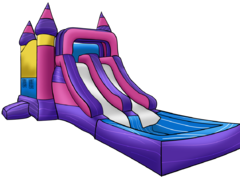 Bounce House Rentals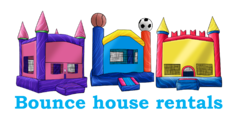 Obstacle Course Rentals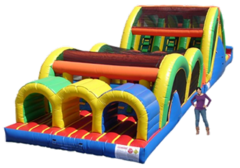 Event Rentals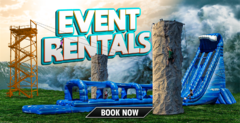 Tent, Table & Chair Rentals

Inflatable Game Rentals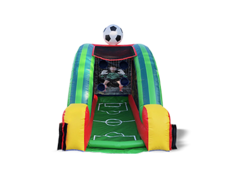 Mechanical Bull Rentals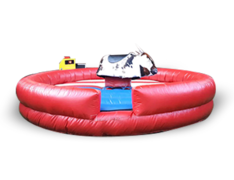 Rock Wall Rentals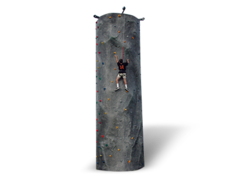 Wedding Rentals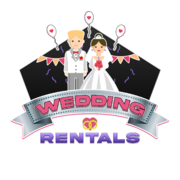 Portable Restroom Rentals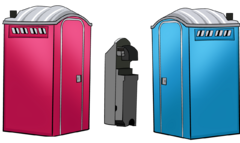 Game Trailer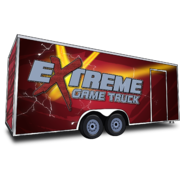 Extras and Add-Ons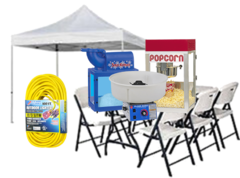 How to Reserve Party Rentals Phoenix AZ Uses Year-Round
As if all the fun weren't enough, we also provide the easiest way to book party rentals Phoenix AZ has ever seen. We believe the rental process should be easy, understandable, and sleek to get you to the party as soon as possible. Our intuitive and easy-to-use booking system was designed with the customer in mind, and we put you first from the very beginning.
Whether you're a parent, event planner, or business owner ready to begin the process, you simply need to browse our online inventory, see our various Phoenix Arizona party supplies, select the perfect bounce house, interactive game, or inflatable to meet your specific party needs, add it to your cart, select the dates required for the rental, and checkout with a few clicks. When you shop for affordable and super fun party rentals with our locally-owned company, it's just as easy as any other online shopping experience!
Our rental system lets you view the total cost of any of our party rental options as you add items to your cart. Real-time updates on the availability of bounce houses for rent, delivery estimates, and the storage of credit card data for repeat customers are all useful features our premium online system offers when you schedule a party rental with our team. These additions make renting any of our party rental supplies easier and far more convenient, removing much of the stress normally associated with event and party planning.
You can reserve our party supplies quickly and easily through our online booking system, or you can call us at 623-439-5787 to talk to a helpful representative. Just a few clicks on Water Slide Rentals AZ's online booking tool, and voila! You're on the fast-track to an oasis of fun, making booking Phoenix wholesale party supplies a piece of cake!
FAQs About the Party Rentals Phoenix Arizona Loves
If you have questions about how to rent the party rentals Phoenix Arizona has come to know and love or any other questions about pricing and delivery, you've come to the right place! Take a look at a selection of our FAQs below and get in touch with us if you need any additional information.
Q.
Does the price include set up and delivery?
A.
Yes, the listed price includes set up and delivery to our listed service region, but prices do not include sales tax. From adrenaline-pumping water slides to dazzling party light rentals Phoenix customers look for, we light up your event like a desert sunset! Our transparent pricing model ensures you can plan the party of your dreams without breaking the bank.
Q.
When do you set up the renatls?
A.
It is typical for us to arrive anywhere from one to three hours before the start of the rental period. If we have a lot of rentals that day, we may need to set up as early as four hours in advance. This may also change depending on the various custom party rentals Phoenix customers can request in advance.
Q.
What kind of payments do you take?
A.
We can take cash and credit cards. If you plan on using cash, please have the exact amount, as our drivers do not carry change.
Positive Reviews for Our Party Rentals in Phoenix Arizona
We're ecstatic to provide the best party rentals in Phoenix Arizona. Whether you're in a bind and need a party rental delivery ASAP or are in the early stages of planning your big event, our team is available to answer any questions, make suggestions, and help guide you through the process from start to finish. We cherish the opportunity to build lasting customer relationships with our amazing clientele and are proud to earn repeat business from local businesses, school districts, and individuals. Here's what people say about the best place to rent party supplies Phoenix AZ:
What Customers are Saying
"Tried a few but this is best for all kinds of events if you're looking for Water slides, Bounce Houses, and Inflatables rental in AZ. Excellent excellent work!"
- Saurabh P
"The giant obstacle course slide was the highlight of our event, the kids loved it! Delivery guys were on time and courteous. Will be renting again!"
-Kim J
"After comparing companies and prices, we rented from Bounce Then Slide last year and again this past February. It was an easy process both times!"
-Jaymee m
Delivering Birthday Party Rentals Phoenix AZ and Surrounding Areas Count On
See all the birthday party rentals Phoenix can't stop talking about by booking with our team today! Not only do we have the a to z party rentals Phoenix AZ customers are looking for, but we also have great pricing options and an incredible selection of party rental options. We also cater to a wide service area in the Phoenix metro area. Our company believes in going the distance for our customers with on-time delivery, convenient scheduling, and reliable customer support.
We offer delivery to the 85003, 85004, 85006, 85007, 85008, 85009, 85012, 85013, 85014, 85015, 85016, 85017, 85018, 85019, 85020, 85021, 85022, 85023, 85024, 85027, 85028, 85029, 85031, 85032, 85033, 85034, 85035, 85037, 85040, 85041, 85042, 85043, 85044, 85045, 85048, 85050, 85051, 85053, 85054, 85083, 85085, 85086, 85087, 85226, 85251, 85253, 85254, 85255, 85281, 85282, 85283, 85301, 85302, 85304, 85305, 85306, 85307, 85308, 85310, 85331, 85339, 85340, 85353, 85383, and 85392 zip codes in Maricopa County.
Give us a holler if you don't see your zip code or city listed, as adjustments can usually be made to suit your project and budget! You don't have to spend hours searching the web for "kool party rentals Phoenix AZ" when you can come straight to Water Slide Rentals AZ!
Delivering the Phoenix AZ party rentals our customers can rely on is one of our company's major goals, and we consistently strive to help support your events, parties, and budget in a time-sensitive and convenient way. Let our team handle the delivery and assembly so you can focus on the event. We regularly partner with other local businesses, churches, the Phoenix Union High School District, the Phoenix Elementary School District, organizations, and neighborhoods to ensure our communities stay bouncing with fun! In fact, we even deliver to some of our beautiful public parks, like Encanto Park or Margaret T. Hance Park, keeping these event spaces lively and fun. Be sure to add a generator to your order if hosting an event in one of our lovely public parks so you have access to electricity to keep the fun going all day long!
Our Service Area
If your project site is outside our normal service area, just let us know! We do deliver even farther out, and special accommodations can usually be made to suit your project.
NOTE: Extra fees may vary depending on how far you are outside our service area.