Header is a span H1 style
Bounce House Rentals Phoenix
Choose Water Slide Rentals AZ for the best bounce house rentals Phoenix has to offer! We deliver the fun and keep a full inventory of different water slides, bounce houses, and party supplies for all our customers to enjoy year-round. We're proud to serve Phonenix, Arizona, and its surrounding areas, and we take great pride in bringing fun and excitement to any event. Our bounce houses are perfect for fundraisers, corporate events, church events, backyard parties, and more. Choose us for all your party needs and see just how easy it can be to bring the fun.
We're the bounce house rentals Phoenix appreciates because we respect our customers. Top-quality customer service is an important pillar in our core values, which is why we put customers first in all that we do and make sure that we keep our clients up to date about our best practices, informed on their purchases and delivery times, and happy about the money they've saved. People choose us because we know we work for people, and we take pride in being the water bounce house rentals Phoenix depends on most.
For the best bounce house rentals Phoenix has ever seen, look no further than Water Slide Rentals AZ. In addition to legendary customer service, we boast a stellar selection of exciting items and an easy-to-use online rental system. Our user-friendly and intuitive website makes it easy to rent a bounce house in Phoenix. Get your bouncer with us today, and don't hesitate to visit our website or call us at (623) 439-5787. Transform your backyard, school gymnasium, church parking lot, or business into a hub of laughter and cheer today!

Use the Bounce House Phoenix Kids Love to See at Every Event!
At Water Slide Rentals AZ we've got the bounce house Phoenix kids and parents can't stop raving about. Our rental options are vast but also reliable and cost-efficient. We know that parties should not only be fun but affordable as well, and that's why we offer cheap bounce house rentals Phoenix, AZ can't get enough of. But we don't sacrifice quality for the price point! Our inflatables are just as fun as they are safe and secure. If you're throwing an event, we've got you covered with our exhilarating and festive options.
Anyone looking for the bounce house Phoenix customers recommend should look no further than our exciting and colorful inventory. We book rentals for all kinds of events, including, but not limited to, weddings, birthday parties, fundraisers, corporate events, church events, backyard BBQs, community gatherings, and more. Although we may be the best place to rent a Phoenix bounce house, we also carry other party options, including waterslides, mechanical rides, obstacle courses, wedding rentals, rock walls, tents, tables, chairs, and more! We are your top choice for Phoenix, AZ, bounce house rentals, so browse our options and get on our books today! If you're on the hunt for the #1 tent rentals Phoenix has to offer, check out our designer-friendly options today.

Options for Outdoor and Indoor Bounce House Phoenix Can't Get Enough Of
We carry the indoor bounce house Phoenix event planners can count on and the outdoor bounce house kids and parents love. We carry a wide range of different types of inflatables so that customers can find whatever they want when renting from us. Including character bounce houses like the Mario bounce house Phoenix kids love. Our bounce house stock is always growing and changing as well. Take a look at some of our popular options below and book online!
Spiderman Bounce House: Our Spiderman Bounce House is a fan favorite and is loved by boys, girls, and parents alike! Its bright blue and red colors make it unmistakable from a distance, but what really sells this item is the giant inflatable Spiderman right in front of the entrance of the bounce house. At 15'x15', this bounce house is on the larger side, making it perfect for outdoor events. It's made of heavy-duty nylon and is available for rent for just $275.


The Girl Disney Bounce House Castle: This castle is also another one of our more popular bounce houses available for rent. This bounce house features several of the most notable Disney princesses all over the castle and has a beautiful violet, blue, and gold color scheme. This bounce house is on the smaller side and could make a great choice for an outdoor or indoor bounce house Phoenix, AZ event planners and parents could choose. It's perfect for any little girl's birthday party and is available for rent for just $250. We also have other options for little princesses, of course, including the Frozen bounce house Phoenix girls rave about!


Lava and Ice Jumper Combo: The Lava and Ice Jumper Combo is one of our larger bounce houses and is a favorite among all customers who choose to rent it. This 14-foot-tall item comes with two slides and a basketball hoop inside, making it perfect for larger birthday parties, church functions, or even public community events. This fantastic bounce house is available to rent for only $299!

We carry so many options that our customers can always find what they want in our inventory. We even have bounce houses in neutral colors, like the simple white bounce house rental Phoenix customers enjoy for luxurious events, including weddings, bridal showers, and more! No matter what you're searching for, we can deliver. With Water Slide Rentals AZ, your options are as limitless as a child's imagination, boasting an endless selection of bounce houses ready to catapult any occasion into a memorable, springy adventure!

Why You Should Work With Us for the Bounce House Rentals Phoenix AZ Uses Year-Round!
For the bounce house rentals Phoenix AZ can't get enough of, choose Water Slide Rentals AZ! Not only do we have a fantastic selection of bounce house rentals in west Phoenix and the surrounding areas, but we also boast fantastic customer service at every level of your rental with us. This starts from the moment you first visit our website. We made sure to make our user experience simple, readable, and informative. We know that time is better spent partying than getting lost in a hard-to-navigate website; that's why we made ours easy to follow and placed all our rental options and prices out in the open to avoid confusion. When you book with us, you can rest assured that you'll know exactly what you're getting without any hidden fees or surprises. Book with our family owned and operated company and see why we're the Phoenix bounce house supplier of choice!
In addition to our simple and intuitive website, we are the best bounce house rentals Phoenix AZ has seen due to the fact that we only provide the best in party rental equipment and inflatables. All of our bounce houses are made from high-quality equipment from reputable, industry-leading manufacturers. Our bouncers are designed with safety in mind and are made with lead-free, fire-resistant vinyl, so parents, teachers, business owners, and guardians can let their little ones have a ball with peace of mind. In addition to being professionally made, our bounce houses are also clean and safe for most ages. After each use, our staff cleans, disinfects, and inspects our bounce houses before renting them out again. We adhere to all safety standards and government regulations to make sure our bounce houses are risk-free and fun for everyone. Like the trusted captain of the neighborhood block party ship, Water Slide Rentals AZ has been the go-to anchor of inflatable fun, earning the title of the area's most reputable bouncing bonanza provider!

How to Book Phoenix Bounce House Rentals Online Today
We make reserving Phoenix bounce house rentals a breeze. We believe the rental process should be easy, understandable, and sleek to get you to the party as soon as possible. Our intuitive and easy-to-use website was designed with the customer in mind, and we put you first from the very beginning. Whether you're a parent, event planner, or business owner ready to begin the process, you simply need to browse our online inventory, select the perfect bounce house to meet your specific party needs, add it to your cart, select the dates required for the rental, and checkout with a few clicks. When you shop for affordable and super fun Phoenix bounce house rentals with our locally-owned company, t's just as easy as any other online shopping experience!
Our rental system lets you view the total cost of Phoenix bounce house rentals as you add items to your cart. Real-time updates on the availability of bounce houses for rent, delivery estimates, and the storage of credit card data for repeat customers are all useful features our premium online system offers when you schedule a bounce house rental with our team. These additions make renting an inflatable bouncer easier and far more convenient, removing much of the stress normally associated with event and party planning. You can reserve a jump house quickly and easily through our online booking system, or you can call us at 623-439-5787 to talk to a helpful representative. Just a few clicks on Water Slide Rentals AZ's online booking tool, and voila! You're on the fast-track to an oasis of inflatable fun, making booking bounce houses online a real piece of cake!
Midnight combo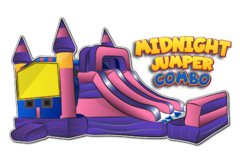 Lava and Ice jumper combo - double lane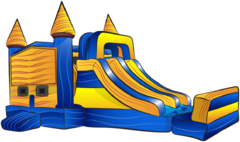 Toddler double slide combo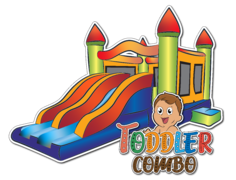 Sports them bounce house rental AZ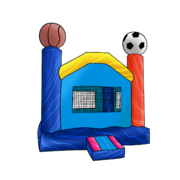 neutral color bounce house rental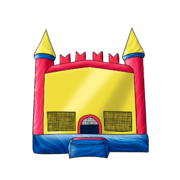 Girl Disney bounce house castle rental

Spiderman bounce house rental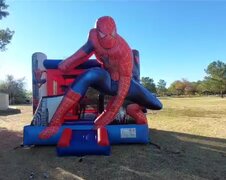 Generator rental - 8K watt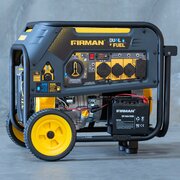 Sports theme bounce house rental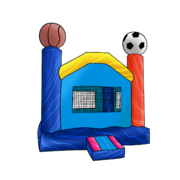 HOA insurance add on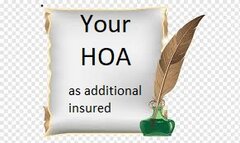 Midnight jumper combo - double lane wet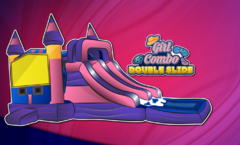 Lava and Ice combo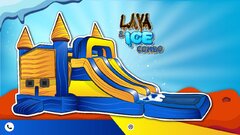 6ft rectangular tables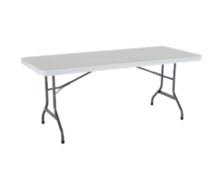 Extension cored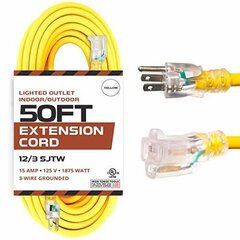 Delivering Fun With The Bounce House Rental Phoenix AZ and Surrounding Areas Choose First
See why we're the bounce house rental Phoenix AZ can't stop talking about by booking with our team today! Not only do we put our customers first, have great pricing options, and include an incredible selection of bounce house options, but we also cater to a wide service area in the Phoenix metro area. Our company believes in going the distance for our customers with on-time delivery, convenient scheduling, and reliable customer support. We offer delivery to the 85003, 85004, 85006, 85007, 85008, 85009, 85012, 85013, 85014, 85015, 85016, 85017, 85018, 85019, 85020, 85021, 85022, 85023, 85024, 85027, 85028, 85029, 85031, 85032, 85033, 85034, 85035, 85037, 85040, 85041, 85042, 85043, 85044, 85045, 85048, 85050, 85051, 85053, 85054, 85083, 85085, 85086, 85087, 85226, 85251, 85253, 85254, 85255, 85281, 85282, 85283, 85301, 85302, 85304, 85305, 85306, 85307, 85308, 85310, 85331, 85339, 85340, 85353, 85383, and 85392 zip codes in Maricopa County. Give us a holler if you don't see your zip code or city listed, as adjustments can usually be made to suit your project and budget! You don't have to spend hours searching the web for "bounce house rental in Phoenix" when you can come straight to Water Slide Rentals AZ!
Delivering the bounce house rental Phoenix AZ and surrounding areas can rely on is one of our company's major goals, and we consistently strive to help support your events, parties, and budget in a time-sensitive and convenient way. Let our team handle the delivery and assembly so you can focus on the event! We regularly partner with other local businesses, churches, Phoenix Union High School District, Phoenix Elementary School District, organizations, and neighborhoods to ensure our communities stay bouncing with fun! In fact, we even deliver to some of our beautiful public parks, like Encanto Park or Margaret T. Hance Park, keeping these event spaces lively and fun.
Our Service Area
If your project site is outside our normal service area, just let us know! We do deliver even farther out, and special accommodations can usually be made to suit your project.
NOTE: Extra fees may vary depending on how far you are outside our service area.
FAQs About Reserving a Bounce House in Phoenix AZ From Our Team
If you have questions about how to rent a bounce house in Phoenix AZ or any other questions about pricing and delivery, you've come to the right place! Take a look at a selection of our FAQs below and get in touch with us if you need any additional information.
A.
We make booking online simple and stress-free! Just browse our bounce house inventory, find the best bounce house for your specific party goals, add it to your cart, and check out using our secure system and any major credit card. With the best cheap bounce house rentals Phoenix AZ has to offer and a convenient online booking system, we're confident our process is the most streamlined and efficient in the area.
Q.
Does the price include delivery and setup?
A.
Yes, it does! Prices do not include sales tax and may increase depending on your distance from the service area. Add items to your cart and enter your delivery address to see the exact quote for your specific rentals and address.
Q.
Am I liable for any damage?
A.
You are not responsible for normal wear and tear. If you notice some, please alert us so we can address any damage immediately. However, if instructions are not properly followed, you will be responsible for any damage that occurs, including any bounce house blown away Phoenix residents find due to heavy winds and user negligence.
Positive Reviews for Our Bounce House Rentals in Phoenix
We're ecstatic to provide the best
bounce house rentals in Phoenix.
Whether you're in a bind and need a bounce house delivery ASAP or are in the early stages of planning your big event, our team is available to answer any questions, make suggestions, and help guide you through the process from start to finish. We cherish the opportunity to build lasting customer relationships with our amazing clientele and are proud to earn repeat business from local businesses, school districts, and individuals. Here's what people say about the best place to rent bounce house Phoenix:
What Customers are Saying
"We booked a bounce house with double slide for my sons birthday and it was definitely the hit of the party! I booked last minute (a week prior to party) and they were able to accommodate and made it so easy to book."
Jonathan, S
After comparing companies and prices, we rented from Bounce Then Slide last year and again this past February. It was an easy process both times!
Jaymee, M
I can say this is one of the best companies for Water Slides rentals in Phoenix, AZ in terms of Service, pricing, and Offers.
Sarah, P
Previous
Next