Portable Restroom Rentals

Welcome to Water Slide Rentals AZ's Portable Restroom Rentals category page! We offer many portable restroom rental options to meet your needs. Our portable restrooms are perfect for outdoor events, construction sites, and other locations where traditional restroom facilities are unavailable.

Our portable restrooms are clean, well-maintained, and equipped with all the necessary amenities. From basic porta potties to deluxe restroom trailers, we have a rental option to fit any budget and requirement.

We understand the importance of providing our customers with high-quality and reliable portable restroom rental services. That's why we ensure that our portable restrooms are regularly cleaned, sanitized, and restocked with the necessary supplies.

At Water Slide Rentals AZ, we pride ourselves on offering affordable and flexible rental options. Whether you need a single portable restroom for a small event or multiple units for a large construction site, we can provide a customized rental solution that meets your needs.

So, if you're looking for reliable and affordable portable restroom rentals, look no further than Water Slide Rentals AZ. Contact us today to learn more about our rental options and to request a quote.
Portable Restroom male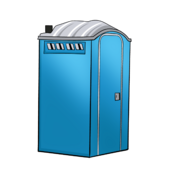 Portable Restroom rental Female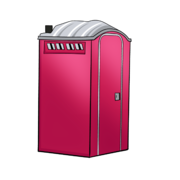 Portable sink